Hey, we're still here for you!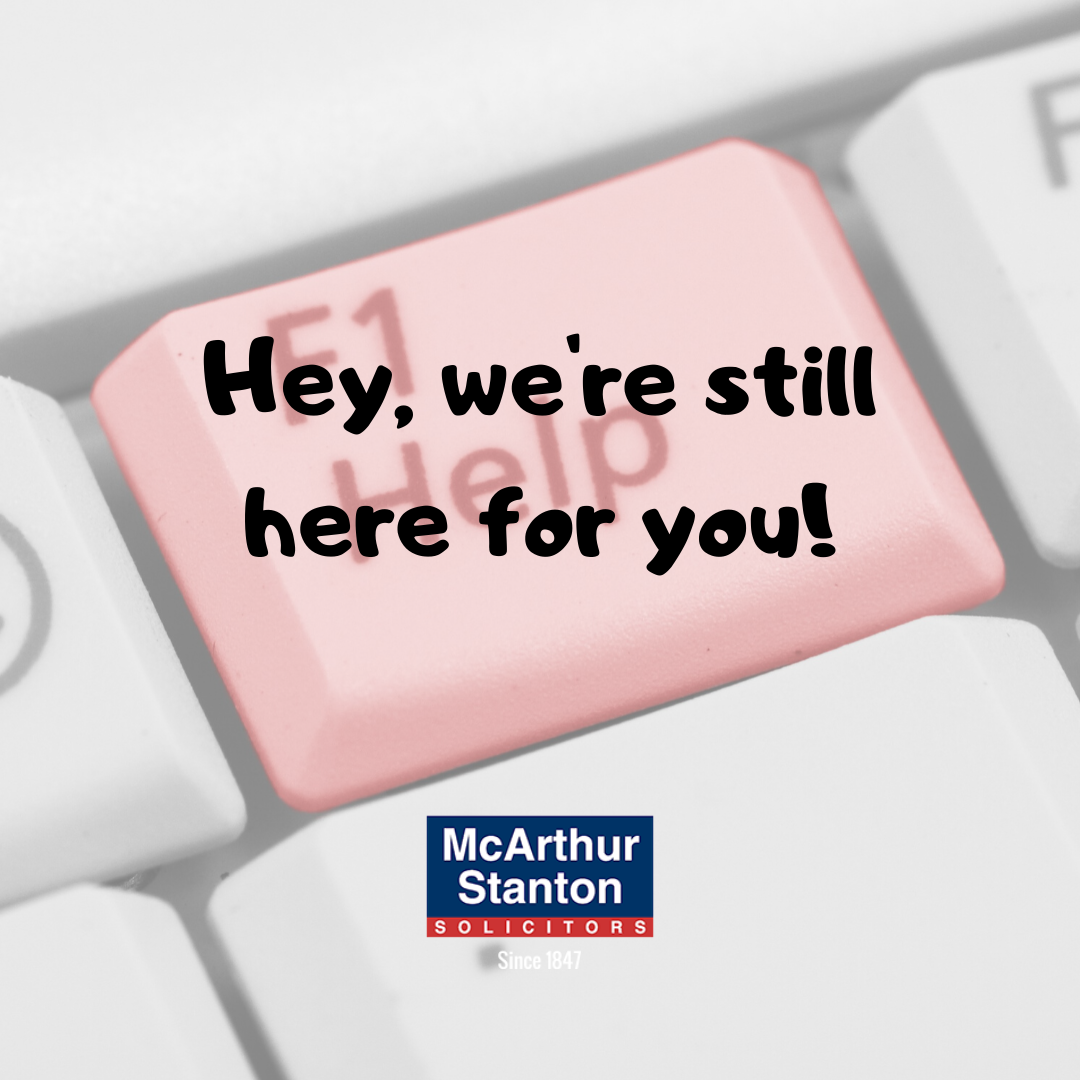 Hey all, we just wanted to remind you that although our offices are closed (aside from our YBS agency in Helensburgh), we're still working away for you and can be contacted via email:
HELENSBURGH:
This email address is being protected from spambots. You need JavaScript enabled to view it.
DUMBARTON:
This email address is being protected from spambots. You need JavaScript enabled to view it.
Or if you know the email address of your solicitor here, feel free to contact them directly. We want to assure you that we're doing everything we can during these difficult times to help you sort out your legal or property matters, and will continue to be there for you as best we can.
Take care, and we hope to see you soon! ?