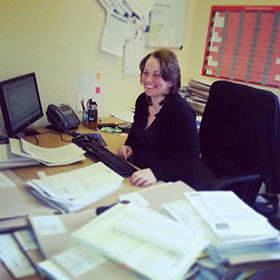 Linda McFarlane
Senior Associate
Helensburgh Office
Contact details:
Tel
01436 672212
Email
This email address is being protected from spambots. You need JavaScript enabled to view it.
Linda is a member of our residential and commerical property and licensing team, and is based in Helensburgh. She has extensive experience in commercial property work, including industrial and retail leasing acting for both landlord and tenant, acquisitions for developers and property investors, property portfolio management and secured lending for financial and other institutions.
Over the years Linda has worked for a broad range of clients from individual private investors to major blue chip companies, including those with involvement in specialist areas of commerical property such as petrol retailing, telecommunication, utilities and air traffic control.
Linda is enthusiastic, friendly and approachable. She has a strong commercial awareness and a very pragmatic approach. Outwith the office environment, Linda devotes her time her family and enjoys the (perfectly safe?) activities of climbing, cycling and kayaking.