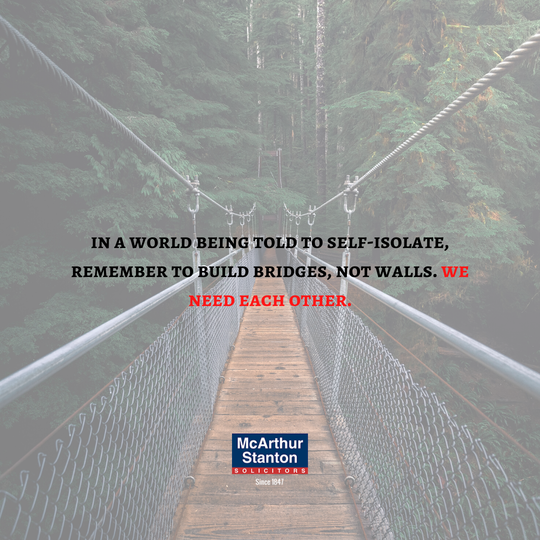 *** Right now, we're staying open! ***
If you have an ongoing case or transaction, or if you need to sort out or sign a Will or Power of Attorney, or if you want to ask us to help with any other legal or property matter, we're still here for you.
If you don't feel ok to pop into one of our offices, don't worry. We can still help you. We can chat to you over the phone to take your instructions and keep you up to date. We can chat to you over video call if you prefer. And if things need signed, we can arrange that via email.
Technology's a wonderful thing, right? We have it, and so although the coronavirus might be causing real difficulties for a whole lot of people in this community & beyond, you can still rely that we'll get the job done. We've put measures in place to ensure all staff & clients are as safe as possible, and will continue to help you as we've always done.
If you've any questions, give us a call on 01436 672212 or 01389 762266. Stay safe!