Festive food for thought!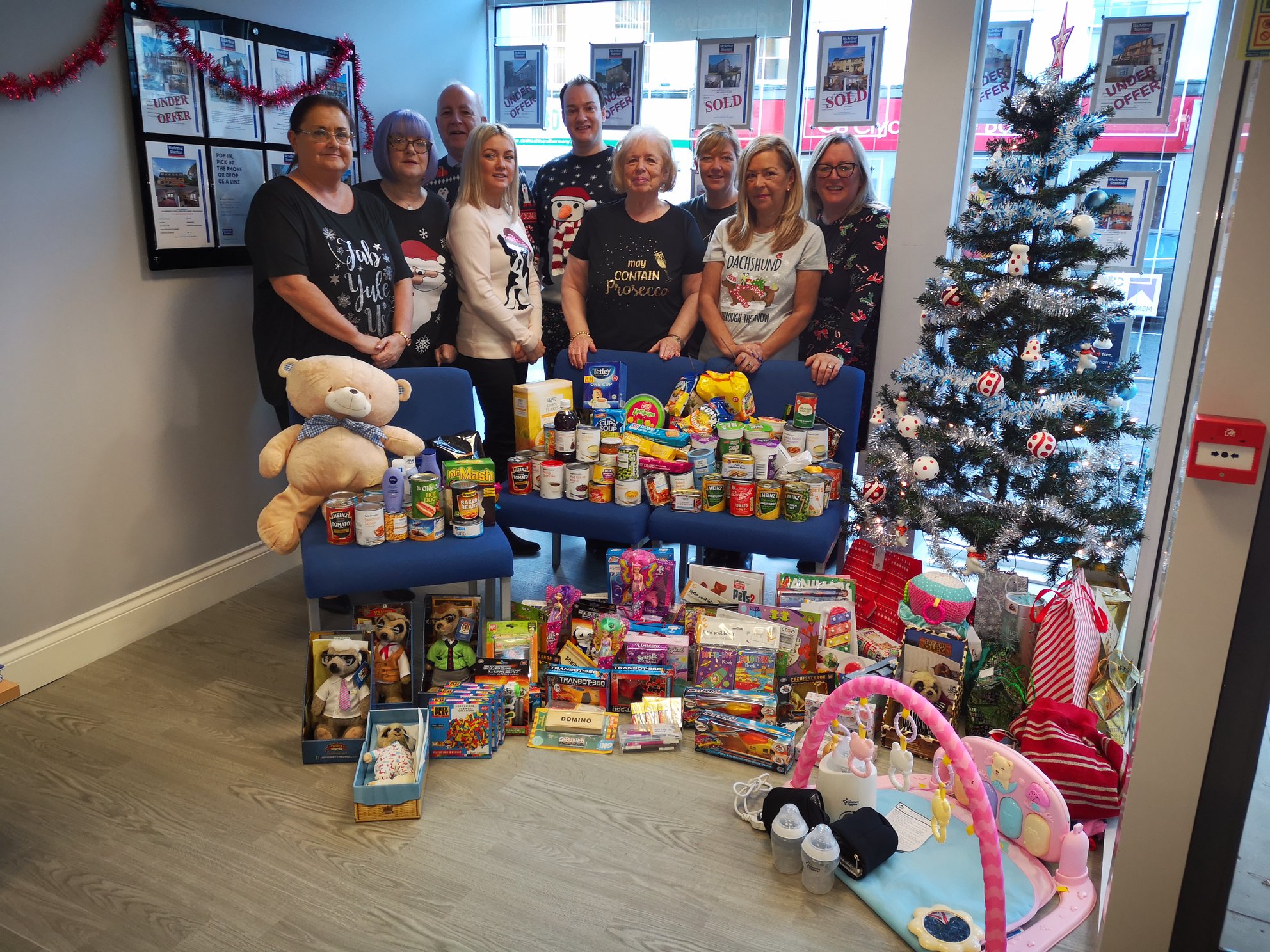 On today, the annual Christmas Jumper Day, our Dumbarton office has slung on our jolly festive clothes and will be paying it forward by donating some much-needed food, drink and toys to the local Food For Thought - West Dunbartonshire food bank.
Their Christmas Toy Shop opens on Monday 16th December at 10am, so if you have any food or toy donations to hand in, they've asked if they could please be handed in to the office at St Augustine's Community Hall this week. They're working flat out to help ensure the children of the community and surrounding areas have a special Christmas like it should be for every child!
Happy Christmas folks!