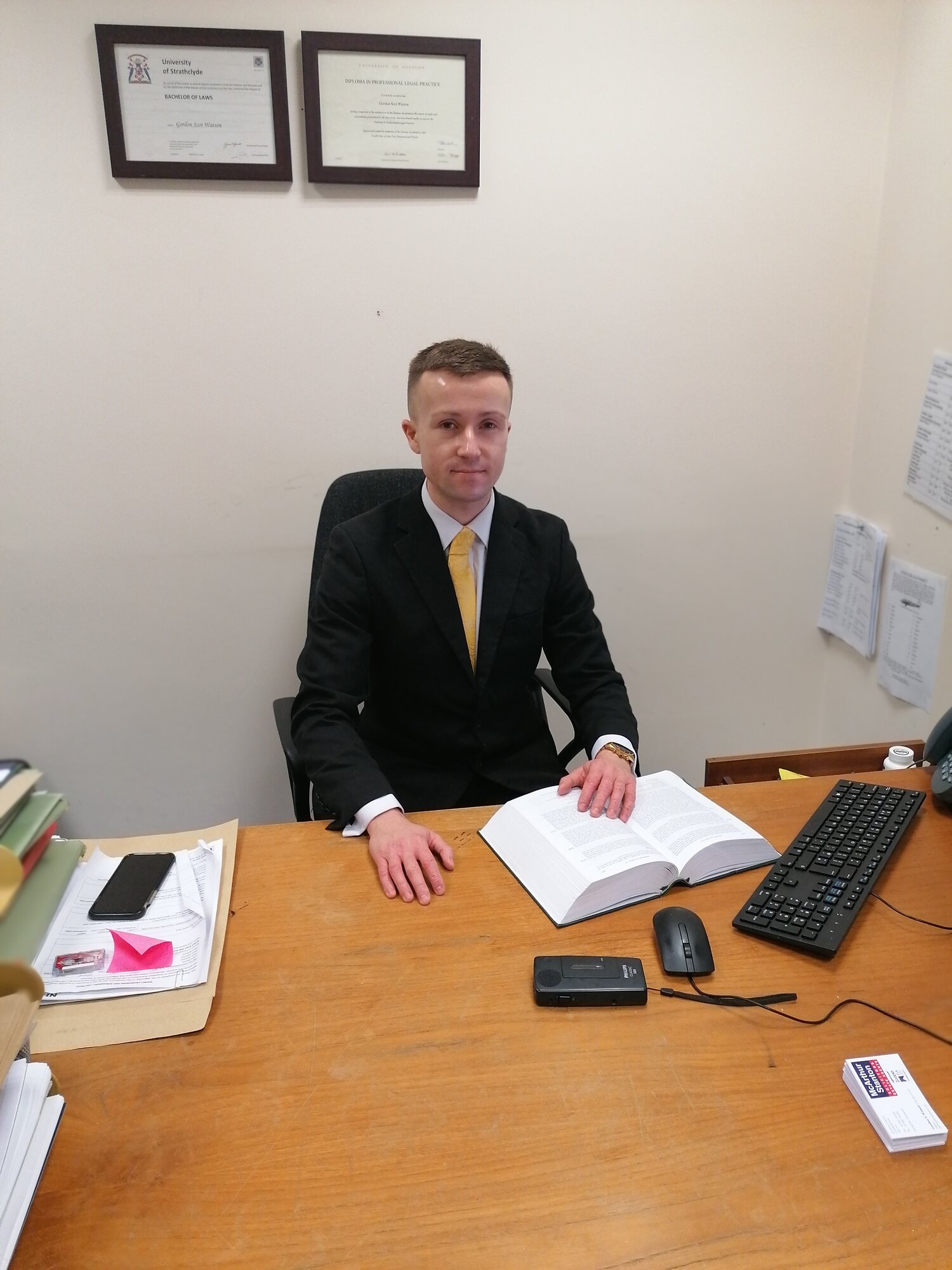 Gordon Watson
Solicitor
Dumbarton Office
Contact details:
Tel
01389 762266
Email
This email address is being protected from spambots. You need JavaScript enabled to view it.
Gordon studied law at the University of Strathclyde and the University of Glasgow, before training with a small firm in Glasgow.
Gordon is a civil litigator who has represented clients in Sheriff Courts and Tribunals throughout Scotland. He has represented clients in a variety of civil matters with a particular focus on family law cases, including disputes between parents concerning parental responsibilities, children's referral proceedings, separation matters involving financial claims on divorce and following cohabitation, and more. Gordon also has significant experience assisting clients with Guardianship applications and Powers of Attorney. He is relentless in his efforts to gain the best possible outcomes and is always ready to fight for his clients.
Gordon is also a Notary Public who can assist with the notarising of affidavits and other documents for domestic and foreign use.
In his spare time Gordon is a keen hiker who has trekked parts of the Arctic Circle and Himalayas. He has also summited Mt. Kilimanjaro, as well as several Scottish peaks.